Philosophy for Children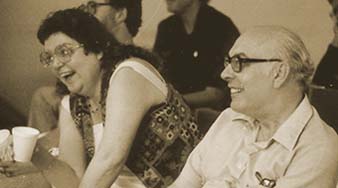 P4C was the brain child of Matthew Lipman, an educational philosopher who wanted to design an innovative method for enhancing children's capacity to think critically, creatively and compassionately. In the early 1970s, his partner Ann Margaret Sharp and he started writing philosophical novels about kids exploring the meaning of their lives, adapting the learning-by-doing ideas of John Dewey and Charles Sanders Peirce. With these books, kids connect to their philosophical self, resulting in an innovative curriculum for all ages, from kindergarten through high school.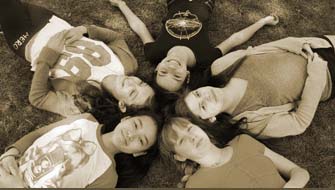 With P4C, young people bond over questions they find intriguing and contestable, becoming a Community of Philosophical Inquiry (CPI) committed to the pursuit of meaning, truth and value. As a group, they explore issues that resonate with them, discussing possible answers together and discovering the diversity of human experience. Through dialogue, they learn to be comfortable with uncertainty, listen attentively, resist their own biases, steer clear of stereotypes and appreciate each other's perspectives. The motto? Many heads and hearts are stronger than one!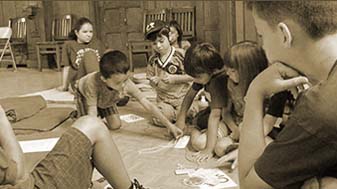 In a P4C community, young people take the reins: they are the ones to identify the dialogue topics, generate their own questions, exchange among themselves, come up with reasonable positions, evaluate their progress, and grow through cooperation rather than competition. This is called "child-centred learning" because the adult in the circle is not the leading expert but the helpful facilitator of a kid-driven experience, equally interested in the inquiry and dedicated to providing a safe, stimulating context to think things out.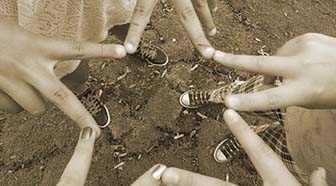 Since its beginnings, P4C has inspired educators around the globe and is practiced in dozens of countries as an education-for-wisdom model. UNESCO has celebrated and endorsed the P4C model's capacity to promote democracy and peace by helping young people understand and embody good global citizenship. The P4C movement grew out of the Institute for the Advancement of Philosophy for Children (IAPC) and is now also represented internationally by the International Council for Philosophical Inquiry with Children (ICPIC).